As-Built BIM FAQs
While there are different methods and technologies used to generate an as-built BIM, this page will focus on answering questions related to As-Builts generated from a terrestrial 3D laser scanner. If you have more questions you would like us to answer, please send them to info@realityimt.com and we would be happy to answer them.
Q: What is BIM?
A: BIM is the process by which information is generated, processed, managed and shared across project stakeholders.
BIM Stands for Building Information Model which helps organizations maintain clarity and transparency among project members, which lowers the frequency and possibility of mistakes, reduces human error, and is able to successfully avert project conflicts.
Q: What is an As-Built?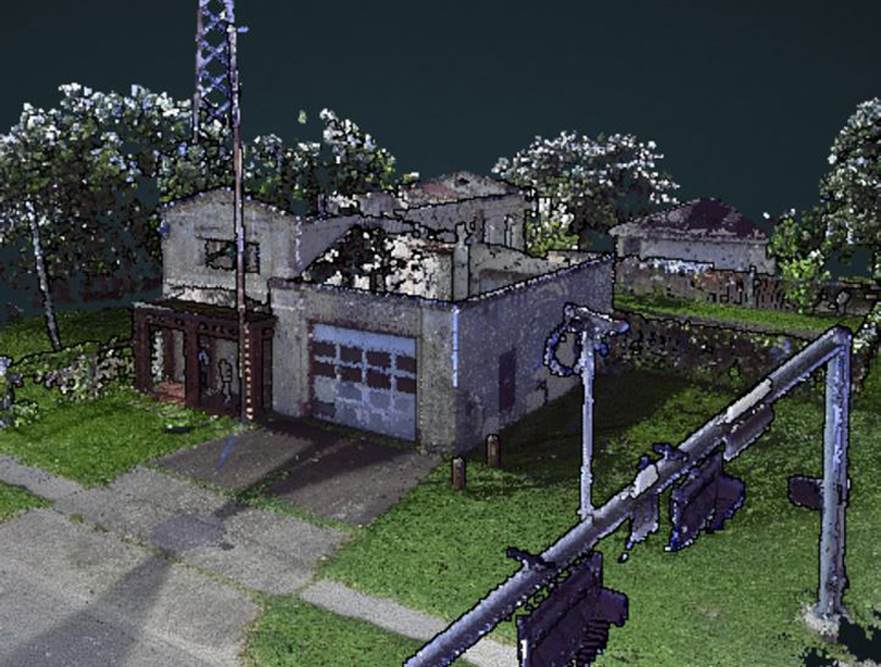 A: Exact Measurements (as-is) of an existing building or structure, produced in a blueprint format
When a building or a structure is built, it follows design drawings, however, in real life, nothing is ever built exactly how it was originally designed and that could be due to multiple factors including site conditions, clashes that appeared once the structure is built, scheduling or budgeting constraints, etc. An As-built drawing is a CAD drawing showing the exact elements of an existing structure. simply, It is a blueprint of an existing building. Using 3D Laser Scanning Technology, building measurements can be accurately taken and converted to CAD.
Q: What is an As-Built BIM?
A: a Generated BIM of an existing building
An As-Built BIM is a Building Information Model of an existing building. Depending on the category, It could show exact location of structural, mechanical, plumbing and sometimes electrical members. The as-built model shows exact geometry and dimensions of all visible elements at the time of the survey. When you think of BIM, it is always assumed that you will be working in 3D so an as-built BIM is always a three dimensional model of an existing building.
Over the last few years, As-built Building Information Modeling has been gradually making its way in commercial renovations and the construction industry. This led to an increase in awareness and improved operations in these sectors.
Q: What are the benefits of an As-Built delivered in BIM?
A: Saves time, reduces cost, and increases efficiency over the project Lifecyle.
We all understand that change orders could stop an entire project and result in monetary and schedule losses, especially when they come up in the mid-construction phase. With the help of As-built BIM, you would be able to minimize these change orders right at the planning phase since an accurate model of the existing building is used as the benchmark for all renovation work to come, typically leading to a minimum of 20% in cost reduction.
Saves time
Time is money, and this statement is most justified when it comes to the construction industry. As-built BIM helps your company save money in two ways. First, as we have already discussed, it reduces the number of change orders needed. Second, it increases collaboration and coordination among project team members, and makes the process more efficient. When the entire interior design team is looking at the 3D as-built of a building, they can all add their comments and collaborate on ideas using BIM 360
Enhanced Client Presentation
Once a project is documented, the Architect can use BIM to communicate conceptual renovations design to the owner to ensure scope alignment. Clients can walk through their space virtually on a pc, look around and comment on the architect's preliminary design.  This process is so crucial that it eliminates scope creep, and enables clients to fully visualize the space before it is renovated,
Related As-Built BIM Services