HARC is the Houston Advanced research Center that was established by the visionary George P. Mitchell back in 1982. In 2001, HARC re-aligned its mission to concentrate the research focus on sustainable development. This resulted in significant organizational restructuring, recruitment of new leadership, implementation of integrated administrative processes, and an organization-wide collaborative approach.
on September, 28, 2018, The American Institute of Steel Construction  (AISC), and The American Institute of Architects (AIA)-Houston Chapters coordinated a facility tour and design discussion of the steel building.  Dr. Mustafa Beydoun with HARC walked the attendees through the well thought out design process his team followed to achieve LEED certification for the facility, and how it is on track towards becoming the first LEED Platinum green building in The Woodlands, Texas.
Our Team at Reality IMT scanned the space using a high definition survey equipment that recaptured all dimensions in a digital form, called Pointcloud.  The pointcloud was then used to produce an accurate 3 dimensional model in Revit.
To See the pointcloud-online, Click Here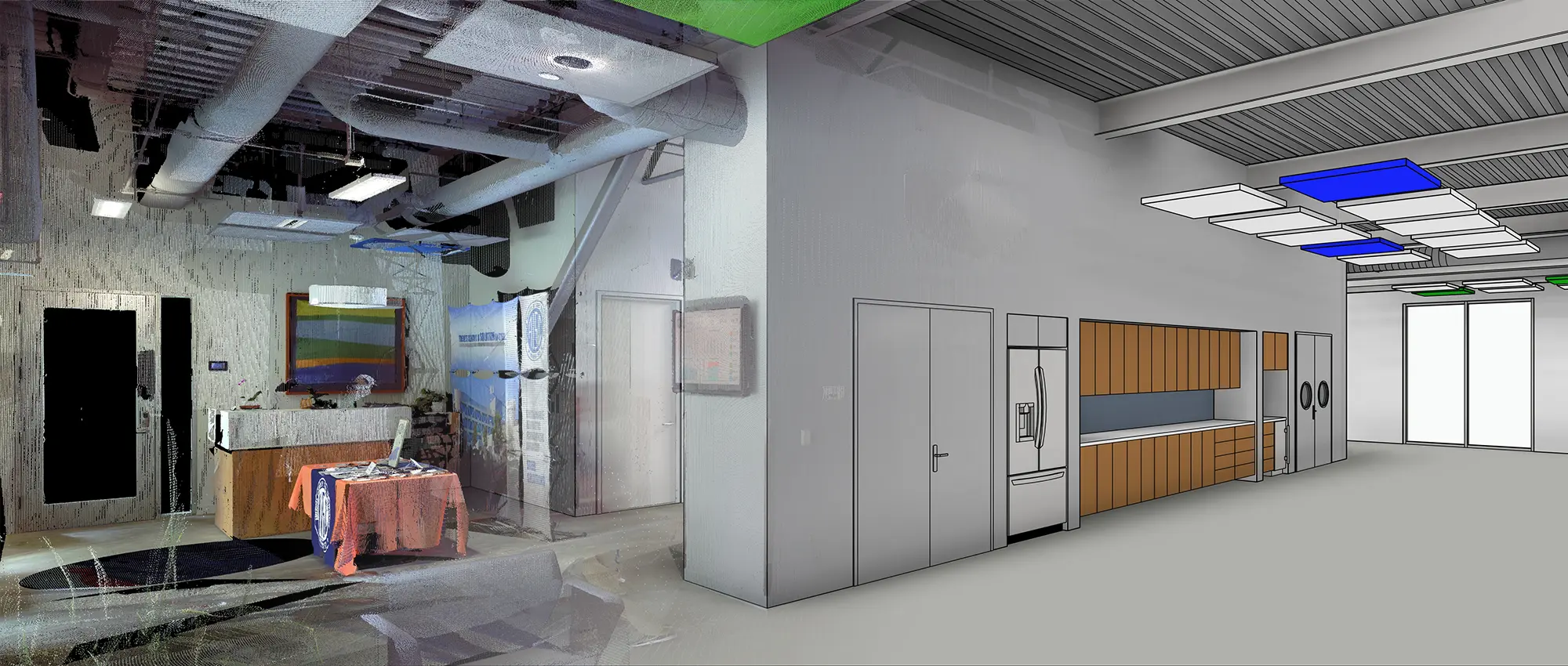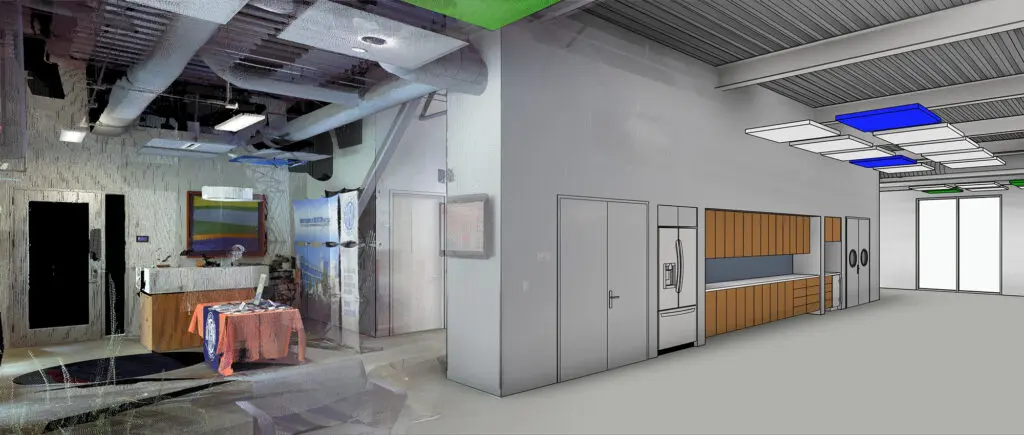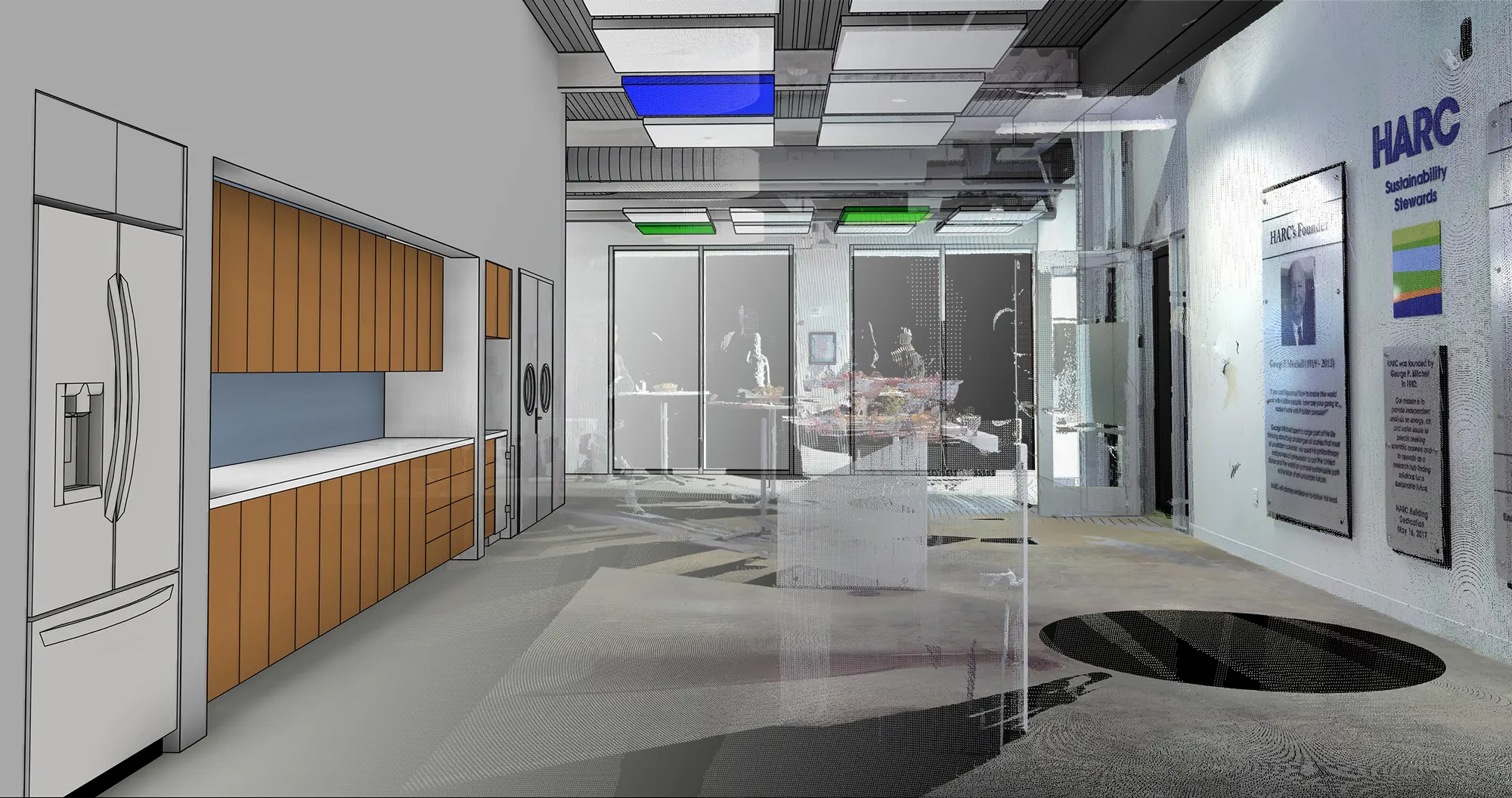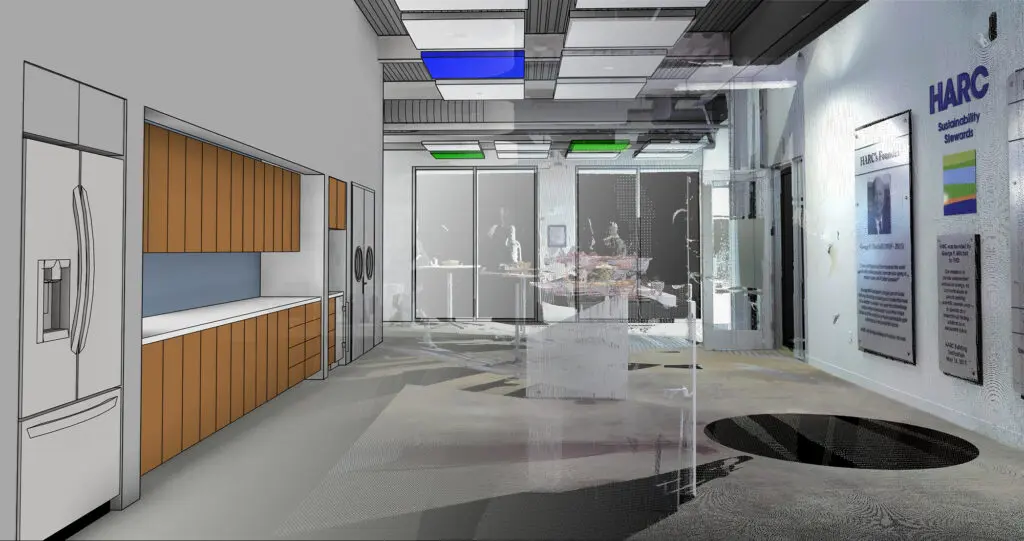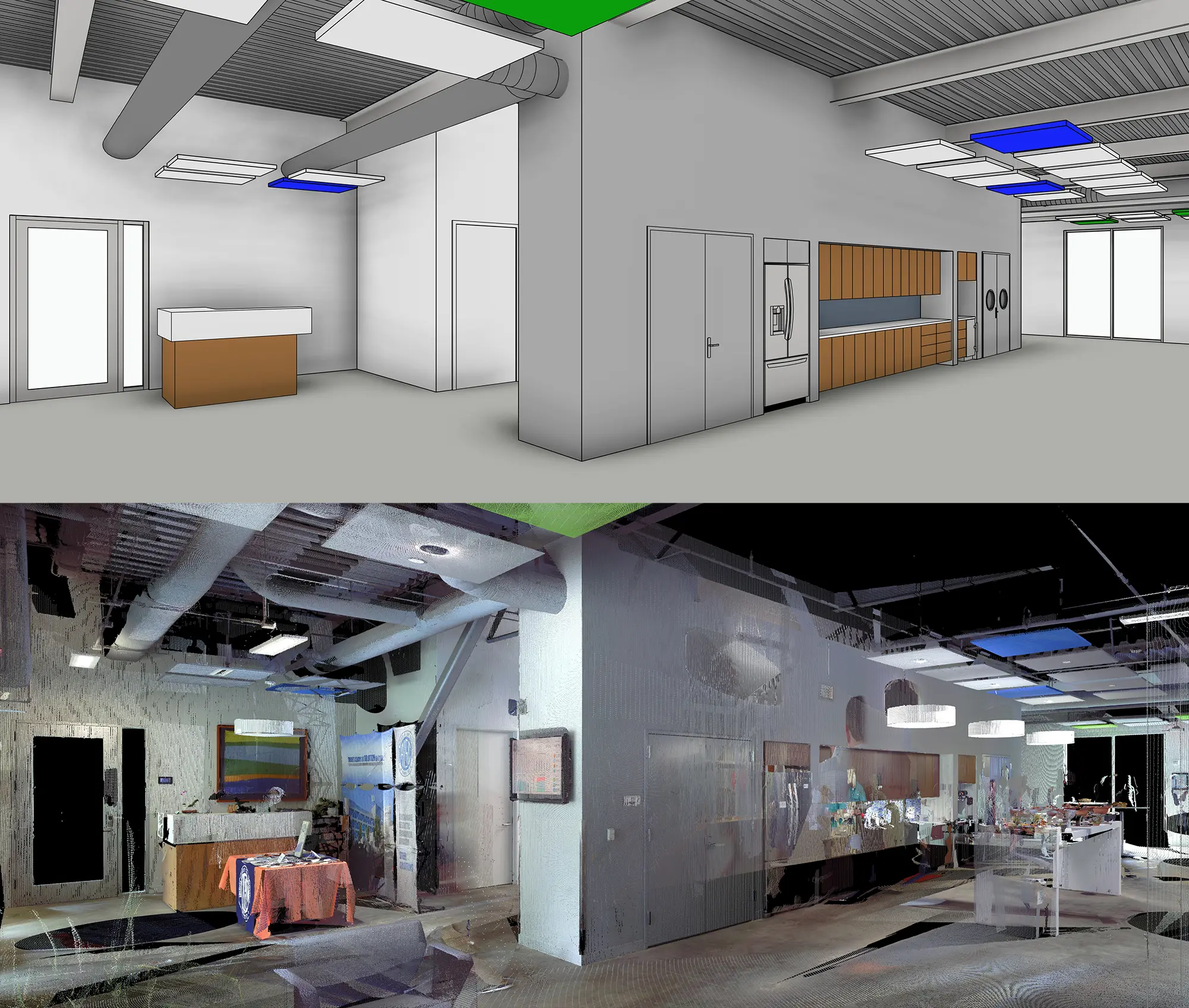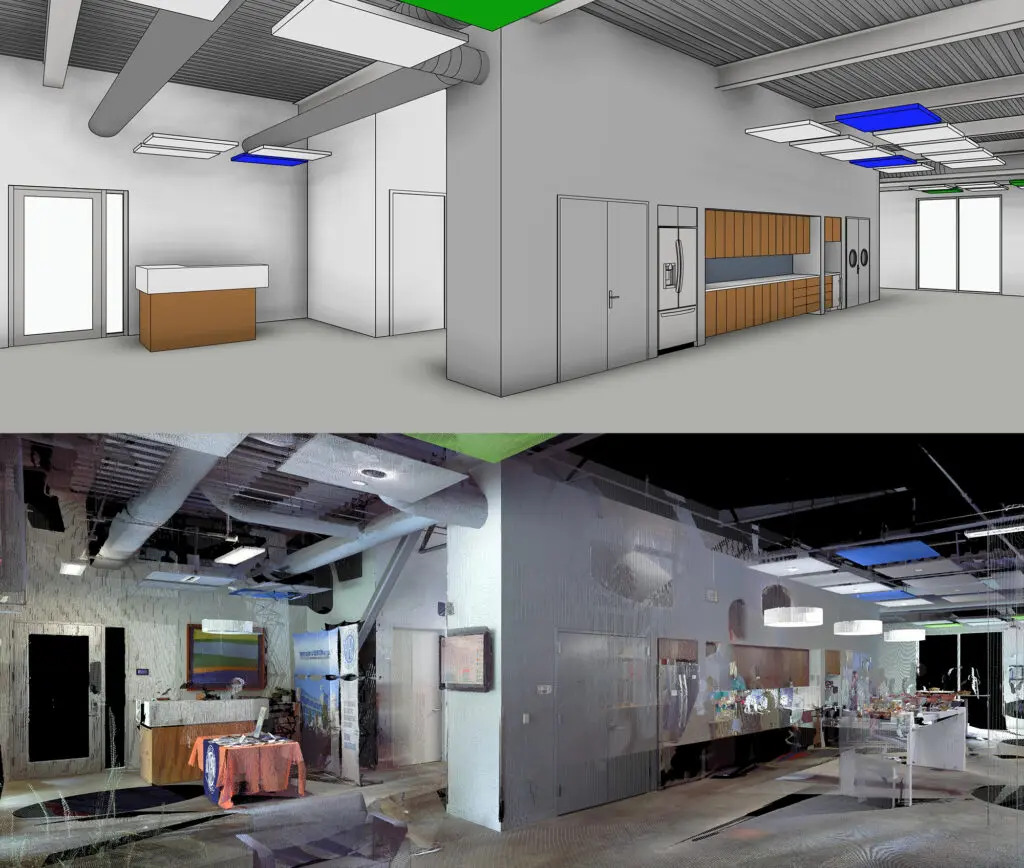 For more info on the HARC Facility, follow this link
Special Thanks to :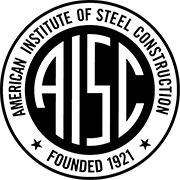 Dr. Mustafa Beydon, HARC
Should you have any questions about 3d as-built surveys, please reach out to us, we would happy to share what we know.